Browse Journals and Peer-Reviewed Series
Forces is an annual publication sponsored by the Humanities and Communications and Fine Arts divisions of Collin College. Forces welcomes all contributions of poetry, fiction, black and white/color photography, and visual art from members of the Collin College community.
For questions regarding submissions, contact Editor-in-Chief Scott Yarbrough. For technical issues, please contact the administrator.
See the Aims and Scope for a complete coverage of the journal.
Click HERE to submit to Forces.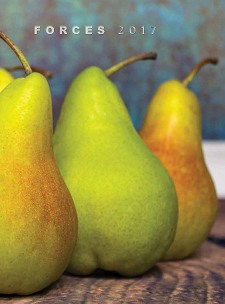 Quest: An Interdisciplinary Undergraduate Research Journal is a professional and mentor-reviewed journal that showcases research in process, best practices, and completed works from within the Collin College academic community.
Collin College students who present their research at the Collin College Undergraduate Interdisciplinary Student Research Conference are especially encouraged to submit their work for publication. The conference and the journal offer a unique opportunity for student writers to become familiar with the format of academic conferences and journals.
Quest challenges students and faculty mentors to engage new ideas in various disciplines while making it possible for students to present their research to a wide audience.
See About for more information.